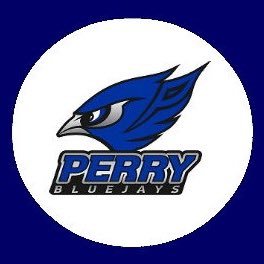 Week three high school football action saw Perry travel to Nevada for a non-conference game against the Cubs, where they would fall to the hosts by a score of 41-13.
Perry's defense looked strong to start, forcing turnovers on downs on Nevada's first two offensive drives. The Cubs broke through on their third drive, however, scoring a touchdown on a 1-yard run by Jakob Strottman to cap off a 90-yard drive just before the end of the 1st quarter. Things only got worse for the Blue Jays in the 2nd, as Nevada scored on a 62-yard touchdown reception by Andrew Saunders, and another 1-yard touchdown run by Strottman. The Cubs entered halftime with a 21-0 lead over Perry.
In the second half, it was more of the same. Nevada scored on a 35-yard touchdown catch by Sam Abraham and a 3-yard touchdown run by Strottman in the 3rd quarter, and they scored their final touchdown of the game in the 4th quarter on a 16-yard reception by Saunders. Perry would get on the board late in the 4th, as Kaleb Olejniczak scrambled for a 14-yard touchdown run. After a turnover on downs where Nevada failed to run out the clock, Perry would score again on the final play of the game, a 41-yard touchdown catch by Kato Dougan, bringing the final score to 41-13.
The loss drops the Blue Jays to 0-3 on the season. Next week is Homecoming, and Perry will welcome North Polk to Dewey Field. Make sure to listen to live coverage of the game on AM 1310, FM 99.7 KDLS.