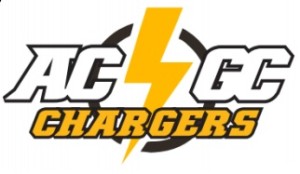 Weather and poor field conditions have caused the ACGC cross country teams to contend with inactivity the past three weeks. Both the boys and girls will look to run in their second meet of the season tonight in Panora as they compete in the Panorama Invitational.
The meet is important for all Chargers runners as it gives them another opportunity to compete, but it will especially be important for sophomore Rylee Sloss. Her freshman season ended at the Panorama Invite last year due to a knee injury. ACGC's last two scheduled tournaments (Pella and Greene County) were cancelled due to the weather and their only tournament this season was the Gilbert Invitational on August 23rd.
The inactivity has allowed the ACGC boys team to slip to number 14 in Class 1A in the latest Iowa Association of Track Coaches rankings. The girls team was once again left off the list. As for the individuals, Kate Crawford is holding steady at number two while Noah Nelsen moved up to number five.
The meet features runners from host Panorama, ACGC, and several other schools, including: Ankeny Christian Academy, Audubon, Boyer Valley, CAM, Clarke, Colo-NESCO, Des Moines Christian, Earlham, Greene County, IKM-Manning, Iowa Christian Academy, Madrid, Mount Ayr, Nodaway Valley, Ogden, Orient-Macksburg, Southeast Valley, Tri-Center, Van Meter, West Central Valley, Woodward Academy, and Woodward Granger.
The meet is scheduled to begin at 5pm at the Lake Panorama Par 3 Golf Course in Panora.