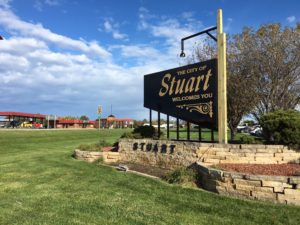 A regional organization will be holding a follow-up meeting next month in Stuart to discuss the results of a 2016 child care survey. Partnerships 4 Families will host the meeting on Tuesday, October 16th at 6:30pm in the Council Chambers at Stuart City Hall.
The organization conducted the survey in Stuart and surrounding communities in the West Central Valley Community School District. The results from the survey showed that for every four children needing a child care provider in Guthrie County, only one was available. The ratio was slightly smaller for Adair County, with a ratio of 2.5 children for every one spot available.
In addition to the survey, other topics discussed include development strategies for additional spots in the communities and further expansion for different age groups. The meeting will be led by Area Director Cindy Duhrkopf and Carol Jensen, a Community Development Specialist at Child Care Resource and Referral of Southwest Iowa.
The event is free and open to the public and no advanced registration is required.