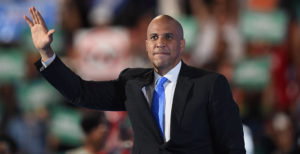 A US Senator will be visiting Adel on Monday to help jumpstart early voting in Iowa.
US Senator Cory Booker of New Jersey will be in Adel at 10am for a rally and march to the Dallas County Auditor's office to encourage Dallas County voters to vote early before the November 6th general election. Absentee and early voting officially begins Monday. Senator Booker will be joined by Iowa Secretary of Agriculture Democrat candidate Tim Gannon. The event will start at the home of Dallas County Democratic Party Chair Bryce Smith's home at 614 Court Street in Adel and then the group will walk two blocks over to the Auditor's office.
The event is free and open to the public.