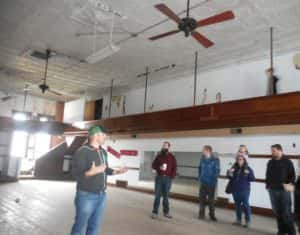 Soon after Pillar Technology closed on their new Forge location in Jefferson, at 204-206 East State Street, they held a special tour and event for select employees and other local entities Saturday.
Raccoon Valley Radio got the opportunity to tour the inside of the building. The first bay, right next to the former Lawton Chiropractic building, will be the academy where high school students will eventually get training in the software development field. They will then have the opportunity to join the company and make upwards of $75,000 a year. The second bay will be training for Pillar employees and an open space to rent for community events. It will also include a "crucible" which Linc Kroeger with Pillar describes the space as a metaphor from historical times where, like a forge, it's the melting pot of creating new ideas.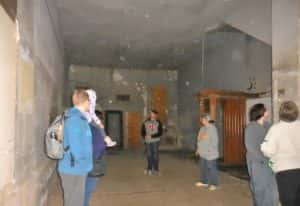 "You're taking ideas and thought and you're turning that into technology, and then that technology gives you new capability. You're forging something new, that's why it's called a 'Forge.' And the 'crucible' is where all of it comes together, the impurities come out, and it's the element that really comes something new."
The second floor will be renovated for office space for employees, along with a main conference room. Both floors will have separate restrooms and kitchenettes. As far as construction goes, Chris Deal with Pillar explains that part of the process.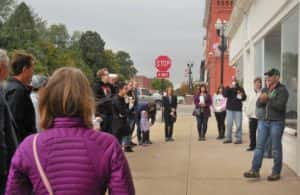 "Things are progressing well on the historical tax credit side. We've got a couple of opportunities to keep taking the next steps in the process here in the next few weeks here. We're excited about where it's going. It's on track as we've expected for the last several months (and we're) excited for construction to start soon."
The 6,000-square-foot building has been purchased by Pillar and it will be on the Jefferson City Council meeting agenda Tuesday night to approve two forgivable loan requests to help with the renovations. Deal noted that The Forge in Jefferson is anticipated to be open by May of 2019.