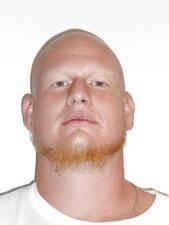 The trial against a Story County man, who is accused of killing two young girls and injuring two adults in a house fire in Guthrie Center, now moves to the jury.
According to a court official, the defense for Patrick Thompson brought four witnesses to the stand in Monroe County Courthouse Friday, following the prosecution's case that took a little over a week. The court official tells Raccoon Valley Radio that a daughter and grandson of Shirley Exline, who is the grandmother that was injured in the May 15, 2017 fire, testified as character witnesses. A friend of Exline's and a friend of Thompson, Jesse Crawford, were also brought in as witnesses for the defense.
Exline's friend claimed that Exline started a fire 40 years ago, which was caused by one of her lit cigarettes. The defense was trying to disprove Exline's testimony earlier in the week when she told the court she didn't start the fire. Crawford originally told investigators that he was Thompson's alibi the night of the fire, but as he gave his testimony Friday, he changed his story and couldn't remember the events that took place in the night in question. The defense then rested its case Friday.
Following closing arguments today by the prosecution and defense, Thompson's fate will be in the hands of the jury. Thompson is charged with two Class A Felonies for first degree murder, two Class B Felonies for attempted murder and a Class C Felony for first degree arson. Thompson faces life in prison if convicted of either murder charge.
Raccoon Valley Radio will continue to bring you updates of the trial as it becomes official.