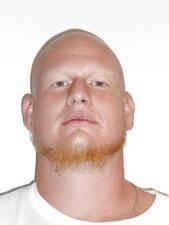 A Story County man has just been found guilty of setting a house on fire that killed two young girls in Guthrie Center and injuring two adults.
Guthrie County Sheriff Marty Arganbright confirms to Raccoon Valley Radio that Patrick Thompson has been found guilty of two Class A Felonies for first degree murder, two Class B Felonies for attempted murder and a Class C Felony for arson Monday afternoon. Arganbright says it was a unanimous guilty verdict from the jury at the Monroe County Courthouse. Thompson intentionally set a house on fire in Guthrie Center in May of 2017 that killed Thompson's step-sister, 12-year-old Paige Exline, and her cousin, 16-year-old Shakiah Cockerham. Two other family members were injured in the incident including Paige's grandmother Shirley Exline and her uncle William Long III.
Arganbright tells Raccoon Valley Radio he's happy with the outcome and knows it will bring closure to not only the victims' families, but to all of the departments that worked on the case for over a year. Thompson now faces a mandatory life in prison sentence without parole for the two murder convictions. A sentence hearing date has yet to be determined.
Raccoon Valley Radio will bring you more information as it becomes official.