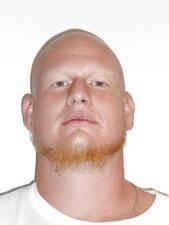 Monday afternoon, a jury in Monroe County found Patrick Thompson guilty on all charges from a May 2017 incident in Guthrie Center.
Guthrie County Sheriff Marty Arganbright tells Raccoon Valley Radio Thompson was found guilty on two Class A Felonies for first degree murder, two Class B Felonies for attempted murder and one Class C Felony for arson. Thompson started a house on fire in Guthrie Center in May of 2017 that killed his step-sister 12-year-old Paige Exline and her cousin 16-year-old Shakiah Cockerham, and injured the girls' grandmother Shirley Exline and uncle William Long III. Prosecutors said Thompson started the fire to prevent Paige from testifying against her father, James Exline, who had sexually abused her before her death and was recently sentenced to 75 years in prison for his acts against her.
Arganbright said he hopes this brings closure to the victims' families and to all of the departments that worked on this case for over one year. The departments he mentioned included various fire, police and emergency medical service departments, along with his deputies, the State Fire Marshall's office, the Guthrie County Attorney's office, the Iowa Attorney General's office, and the Division of Criminal Investigation.
Thompson now faces life in prison sentence for each of the murder convictions. A sentence hearing date has not yet been determined but Arganbright is hopeful sentencing will be done in Guthrie County. Raccoon Valley Radio will bring you more information as it becomes official.