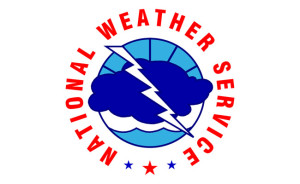 Overabundance of rainfall has caused a river flood warning in Dallas and Greene counties.
According to the National Weather Service, a river flood warning is now in effect for both counties until next Monday. The US Army Corps of Engineers River Gages website reports that as of 10am, North Raccoon River near Perry, Middle Raccoon River near Bayard and Buttrick Creek near Grand Junction are all above flood stage. The Middle Raccoon River near Panora was approaching flood stage of 11-feet, at 8.48-feet. Flooding has also caused Daubendiek Park in Jefferson to be closed until further notice.
The National Weather Service reports that since Monday, Perry has seen 2.62-inches of rainfall, while Guthrie Center has seen 2.77-inches. There was no information available for Jefferson.
The one to count on for weather-related information is the Raccoon Valley Radio Network.