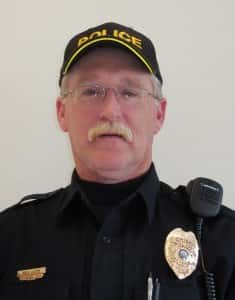 With the recent events involving strangers and young students in Iowa, the Jefferson Police Department wants to give some safety reminders for youngsters walking to and from school.
Jefferson Police Chief Mark Clouse stresses the need to teach young, elementary-age children about "stranger danger." However, he points out there are resources out there that kids should look to for help, if they feel they are in an uncomfortable situation.
"You may not know a police officer, but you know that by looking at him he's a police officer, so he's not a stranger. If I have a vehicle or a subject making me uncomfortable, and I need to walk to a house and knock on a door and tell that adult in this house that I'm uncomfortable and someone maybe trying to lure me into a vehicle or something along those lines. That person at the door, you may not know that person either, (but) they're not a 'bad stranger.'"
He adds that kids should always pay attention to their surroundings and never approach a vehicle or an individual that they don't know. Clouse notes that they teach kids that if they encounter a potentially dangerous situation to make as much noise as they can and fight back to escape until help arrives.