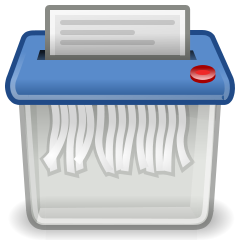 The annual Perry Public Library shredding event is this Saturday, and residents are invited to dispose of any sensitive documents in a secure manner.
Library Director Mary Murphy says they've teamed up with the City of Perry to once again bring The Shredder company from Des Moines. There is no cost to take part, but Murphy says they will accept free-will donations to help pay for the service. "If you only have a couple boxes, that's okay. But if you have more, just give us a small donation. The price did go up for The Shredder. I think this has been typical of shredding companies, that they've boosted the price over the last year. But we've also wanted to keep it present in the community, that you know you can get rid of it (your documents) in the middle of October and plan on it next year."
The event will be held Saturday from 10 a.m. – noon in the south parking lot of the Perry Library. For more information, stop in or call the library at 515-465-3569.