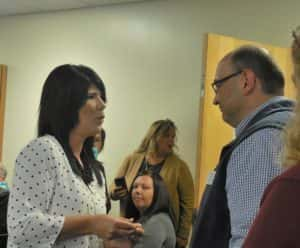 The first-ever Senior Fun Day was held yesterday at the Greene County Community Center in Jefferson.
The inaugural event kicked off with Kindred Hospice pinning area veterans, those who are currently serving in the military and family members of military individuals. Nicole Steffens with Kindred Hospice pinned five veterans, along with other family members who were in attendance. She explained that Kindred Hospice is part of the National "We Honor Veterans" program and she believes that every veteran should be honored, not just those in their care.
"We feel that all veterans are important and deserve thanks for their service because without what they do, we wouldn't have the freedoms that we have today. So we're really proud to be able to serve the patients and community of Greene County and say, 'Thank you.'"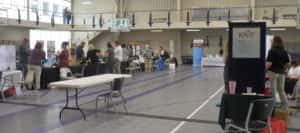 Other activities that took place throughout the morning included: Bingo, geriatric yoga, hand massages and a dementia virtual tour. Organizers are hoping that this will become an annual event.