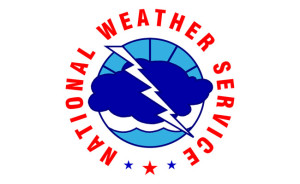 Damage to crops, trees, and some structures were sustained from two tornadoes that touched down around Guthrie County this week.
According to the National Weather Service, a category EF-0 tornado started about four miles southwest of Jamaica at about 6:20 p.m. Monday. The tornado tracked northeast through primarily cropland. The tornado did not appear to impact or damage any structures, and damage limited to corn fields. The tornado appeared to end about a half mile south of Jamaica at 6:32 p.m.
The National Weather Service also reports on Tuesday a category EF-1 tornado had touched down about nine miles south of Stuart along Stuart Road. The tornado tracked north through cropland until it reached the intersection of Stuart Road and 150th Street. Damage included a hay wagon that rolled about 50 yards and an out building sustained damage to roof panels. Several large trees were snapped near the trunk and other large branches fell.
Law enforcement confirmed a tornado was over Panora at 6:31 p.m. moving at 45-miles-per-hour. Guthrie County Emergency Management Coordinator Bob Kempf says there has been only tree damage reported in the area. Whenever there's severe weather in Guthrie, Dallas or Greene counties, Raccoon Valley Radio's Severe Weather Action Team provides live coverage of each severe weather incident. The one to count on for severe weather coverage is the Raccoon Valley Radio Network.