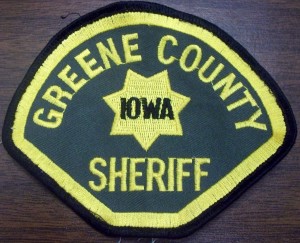 A Thursday morning incident triggered a total lockdown of all the Greene County School District buildings.
Greene County Chief Deputy Nathaniel Chapman tells Raccoon Valley Radio a family argument took place about a child who didn't go to school. Chapman says a parent then became very upset and due to the child's sibling in one of the school buildings, it was determined that a total lockdown go into effect for all of the buildings in the Greene County School District as a precaution. The situation was resolved a short time later and the lockdown was lifted.
Superintendent Tim Christensen says the incident is not school-related, but in keeping with one of the school district's top priorities of student safety, they agreed with law enforcement to put the lockdown in place as a precaution. No students or staff were in danger and everyone in the buildings were safe.
Chapman adds that no arrests were made and no charges will be filed from the incident. He says the reason is due to just the parent being upset and the fact that the lockdown was just a precaution, he didn't believe charges were warranted.
The Greene County Sheriff's office was assisted by the Jefferson Police Department.