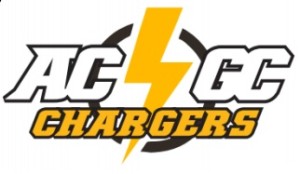 The ACGC cross country teams will take the short trip to Panora this afternoon for the annual West Central Activities Conference meet.
The ACGC boys come in ranked 13th in this week's Iowa Association of Track Coaches rankings, while the girls team remains as one of the five teams to watch. Individually, senior Noah Nelsen sits in 9th overall and 2nd in the conference to top-ranked Sean McDermott from Madrid. On the girls side, junior Kate Crawford stays at 5th in Class 1A, 2nd only in the conference to Class 2A number 5, Emma Waddle.
Nelsen, who finished in the top 15 at state last season, wants to continue achieving some personal and team goals heading into the final weeks of competition.
"Definitely want to go top-two at conference and hopefully have a shot to win that. Sean McDermott, definitely a great runner and he'll have some good competition. Districts, I'm hoping that our team represents well and we take home 1st place as a team and then individually taking home first place as well. Then for State, just, we want everybody to work as hard as they can there and hopefully go top-seven at state. Then individually, hoping for a top-five finish."
The girls race is scheduled for 4:30 with the boys race to follow at the Panorama Par 3 Golf Course in Panora.