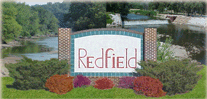 Two winning tickets were sold in Saturday night's Powerball drawing, which is the third largest prize in US history.
The tickets were sold in New York and Iowa. Sunday morning, the Iowa Lottery announced that the winning ticket in Iowa was sold at a Casey's General Store in Redfield at 425 Second Street. The winner has yet to come forward, but they will share the estimated $687.8 million prize, or the $396.2 million lump-sum payment, according to the Iowa Lottery. The winner can also choose to receive the money through payments over 29 years, instead of a one-time lump-sum payout.
Iowa Lottery officials say Iowa now has nine Powerball jackpot winners. Casey's will also receive a $10,000 bonus from the Iowa Lottery for selling the winning ticket at one of its stores.
We've previously reported that Iowa Lottery CEO Terry Rich, formerly of Cooper, said the largest jackpot check he's ever given away was $240 million.