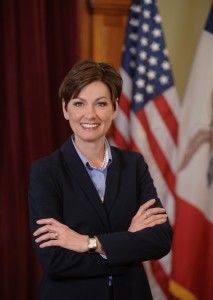 Iowa Governor Kim Reynolds will be making a campaign stop in Jefferson tomorrow.
The public is invited to the "Keep Iowa Moving" (KIM) rally at Dunkers by Matt Tuesday morning at 11:30am. The event is hosted by the Greene County Republican Party. Interested individuals who would like to attend the event, can register by clicking the link below. Reynolds is being challenged by two other candidates in the gubernatorial race. Democrat Fred Hubbell and Libertarian Jake Porter are running against Reynolds.
Election Day is Tuesday, November 6th.
https://www.eventbrite.com/e/kim-jefferson-rally-tickets-51552801818?utm-medium=discovery&utm-campaign=social&utm-content=attendeeshare&aff=esfb&utm-source=fb&utm-term=listing&fbclid=IwAR2zL76HDHBKV3B6NWeH4-Yx7iXcBDckLHn32ClQRxhgNBOFNcgGheg3T3Q