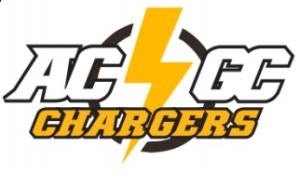 The combined record in the first two seasons of girls basketball for Adair-Casey/Guthrie Center is 6-38. Despite the tough start, a core of returning seniors and talented freshman Chloe Largent have sparked optimism in western Guthrie County for the 2018-2019 campaign.
Leading the charge this year will be senior forward Jadeyn Carrick. Carrick turned the corner in 2018, averaging nearly 11 points per game after the holiday break to lead all Chargers. She believes this year's team has enough talent and focus to move towards the top of the West Central Activities Conference. "I want our team to break winning goals. We should not be the last team in our conference anymore. I think we should be fine to get up there, maybe top five (or) six. Maybe even three or four."
Carrick also believes the rest of the team will push their limits to improve. "I think we've got a lot of new people coming up and a lot of opportunities to compete more. So in practices, it won't be just simple. It will be going hard and competing against everyone. I hope everyone makes me better and the team better. So I can see everyone maybe scoring in the top areas this year and hopefully keeping everyone up."
The Chargers finished last in the conference in both seasons. ACGC was 4-18 in their first season, with wins over Madrid, West Central Valley, Coon Rapids-Bayard, and Earlham. Last year's lone wins came over Ogden and Woodward-Granger. The gold and black open the season on Monday, November 19th at home against the Audubon Wheelers.