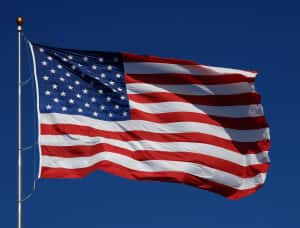 Sunday, November 11th is Veterans Day, and while most area entities are observing it on Monday, there's one group that is getting an early start on the holiday. Adel-DeSoto-Minburn Middle School will be holding their 25th annual Veterans Day Celebration all day tomorrow.
The school day will begin with a flag raising ceremony conducted by the American Legion Post 464. After that, the students will have the opportunity to listen to the stories of local veterans, both young and old. There will then be small group discussions, followed by a special program in the auditorium. The ADM 6-8 grade choir will perform a piece that recognizes each branch of the military individually. The choir will also present a Quilt of Valor to one veteran recipient, and the attendees will take part in a moment of silence at precisely 11:11 a.m. Lunch will then be provided for the veterans, courtesy of the middle school staff.
In the afternoon, the students will be able to visit several stations set up around the school, which will include viewing military memorabilia, writing thank you letters, and painting rocks for a future veteran memorial. The ADM administration feels it's important to continue the Veterans Day Celebration each year, as they feel it's the best way for the community to show its appreciation to those who have served.