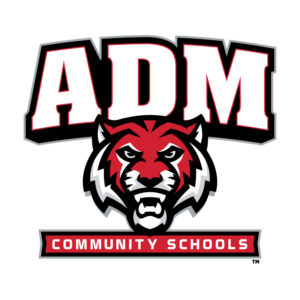 Seventeen seasons of middle school wrestling coaching experience at Adel-Desoto-Minburn Community Schools led Chris Hatchitt into taking over the head varsity position last winter. Under Hatchitt's leadership, the ADM varsity wrestling program won seven duals the previous winter and had three wrestlers qualify for the 2018 Class 2A Iowa State Wrestling Tournament. Senior Andrew Flora claimed the Class 2A 113 championship last February as a junior.
The Raccoon Valley Radio Network recently spoke with Hatchitt about multiple topics ahead of the 2018-19 wrestling season. He shared with RVR that having more coaches helping in practice assisted him in learning more about the sport. "We had five other coaches on the staff with volunteers and contracts, and every one of them gave me something," Hatchitt said, "With middle school, there was only one other coach. Coach Crannell and myself did it for many years. So when you have just two people, there's a different dynamic. (At high school) we have five (coaches) with different backgrounds, some of the coaches have collegiate experience."
Preseason practice for the 2018-19 wrestling season starts this Monday across Iowa. The Adel-Desoto-Minburn Tigers varsity wrestling team opens their competition season on Thursday, November 29, traveling to Huxley for a triangular event versus North Polk and Ballard.