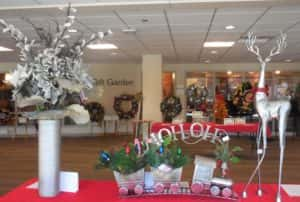 An annual holiday fundraiser is going on now with the Greene County Medical Center Auxiliary.
Silent auction items are now up for bids in the main lobby for the Holiday of Lights fundraiser. Auxiliary Liaison Hollie Roberts says more items are coming in this week. There are typically 45 items to bid on, which are all donated from medical center staff and different departments to community members. The auction will be open until 4pm on December 10th. Last year, Holiday of Lights raised $4,015.
Roberts adds that the Auxiliary is also having their annual holiday candy sale on December 20th starting at 7am on a first come, first served basis. That fundraiser made $1,627 last year.
All proceeds will go back to the Auxiliary for purchases for the medical center.