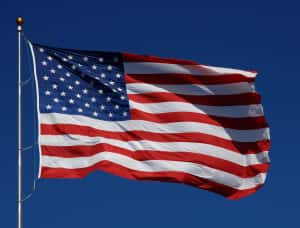 As Veterans Day falls on a Sunday and is recognized Monday this year, several Guthrie County offices and organizations will be closed on various days.
Stuart City Hall and Municipal Utilities will be closed tomorrow and back open Monday. The Guthrie County Courthouse and Guthrie Center City Hall will be closed Monday. All post offices will also be closed Monday. Adair-Casey/Guthrie Center and Panorama Schools will be closed tomorrow, and West Central Valley Schools will dismiss at 12:30 p.m. Friday for professional development.
Guthrie County schools are honoring veterans with programs around the holiday. Dexter Elementary School will be hosting a program tomorrow at 9 a.m. Other programs in the West Central Valley School District are taking place Monday at Stuart Elementary and the high school at 9 a.m. and at the middle school in Redfield at 2:30 p.m. All programs are open to the public.
The ACGC Junior High School is hosting a breakfast for area veterans from 8-8:30 a.m in the school's cafeteria in Adair Monday with a program open to the public at 8:45 a.m. in the gym. The Panorama Middle and High School are hosting a community program from 8-8:45 a.m. in the auditorium on Monday as well.
For area events Dexter American Legion Post 419 is hosting their annual Veterans Day Soup Supper on Sunday from 11 a.m.-1:30 p.m. Find more Veterans Day events in the Raccoon Valley Radio-listening area on our Community Calendar page.