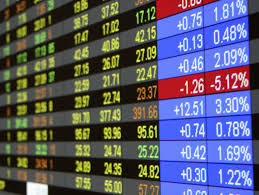 As trade talks continue between China and the United States, the stock market continues to fluctuate.
Tim Heisterkamp with Journey Financial says over the weekend at the G20 Summit in Argentina, President Donald Trump met with the Chinese President and the two mutually agreed to not raise more tariffs for 90-days as the two countries try to work on a new trade agreement. Heisterkamp points out the promise of no increase in tariffs and a new deal that was worked out with Mexico and Canada may have caused the stock market to swing up 200-plus points on Monday.
Then on Tuesday, the Dow Jones Industrial Average dropped 800-points, due to more uncertain negotiations in the trade talks with China. And as federal crop relief funds are starting to come in for farmers and crop producers, Heisterkamp is hopeful that if a trade deal can be finalized, it will be positive for everyone involved.
"But the devil is in the details. We've got to figure out exactly what is the final decisions, what agreements are going to be making on auto trade and as well as agricultural products. So hopefully when they get that done we will see a jump, especially in soybean prices. If they can get that agreement and China importing more soybeans and that will increase the demand and hopefully decrease the supply and bring prices up for those farmers."
Heisterkamp notes, the tariffs and trade talks are both major factors in determining how the stock market reacts on a daily basis.