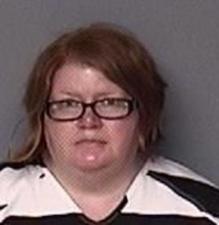 Another domino is about to fall in the ongoing case of the death of 16-year-old Sabrina Ray of Perry, as her adoptive mother Misty Ray is now set to plead guilty.
Fifth Judicial Court Judge Terry Rickers announced Tuesday that like her husband had done prior to Christmas, Misty has reached a plea agreement with the State of Iowa. The details of the plea agreement are unknown at this time, but will be revealed during the hearing, which is scheduled for Wednesday at 2 p.m. in the Dallas County Courthouse. It's expected the agreement will be similar to the one reached by Marc Ray, which was for one class B felony and three class C felonies. Misty is currently charged with 15 felony counts related to the May 12, 2017 death of Sabrina, who was found dead in the Ray's home in Perry, having suffered from severe malnutrition.
Attorneys for the couple have also requested they be sentenced at the same time, so a new joint sentencing date will be decided at the plea hearing. Marc was initially set to be sentenced on January 11th. Misty's guilty plea also means none of the five defendants in the case will face a jury trial. Two people have already been sentenced for their involvement in Sabrina's death after reaching their own plea agreements, and the fifth defendant, Misty's niece Josie Bousman, had agreed to testify against the other suspects as part of her original arrangement with the Dallas County Attorney's Office.
Raccoon Valley Radio will bring you more information on this case as it becomes official.