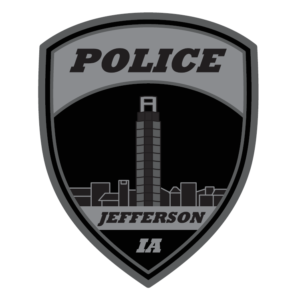 A Bayard man faces several felony charges following an alleged burglary incident in Jefferson.
Jefferson Police Chief Mark Clouse says 39-year-old Shane Joe Spaulding is charged with a Class B Felony for ongoing criminal conduct and Class D Felonies for third degree burglary, second degree theft and 11 counts of forgery. The charges stem from an investigation that began on December 14th. Clouse tells Raccoon Valley Radio a caller reported coins, jewelry and unwritten personal checks were missing from her residence in the 300 block of North Chestnut Street.
Clouse says Spaulding had familiarity of the layout of the residence, due to him staying with the previous homeowner several years ago. Clouse points out the victim believes Spaulding entered her residence multiple times because she could smell cigarette smoke on multiple occasions and noticed missing items and other items out of place. The checks were used from December 1st through the 12th at the Casey's General Store in Scranton (six times), Dress Oil Company in Carroll (two times) and the Jefferson Fareway (three times). Clouse says items that were purchases were mostly lottery tickets and cigarettes. Clouse notes the total loss from the checks and property that Spaulding stole was estimated at $2,455.
A search warrant was executed at Spaulding's residence in the 100 block of North Street in Bayard on January 4th in which the stolen items were recovered. The police department has applied for arrest warrants. Once the warrants have been issued and Spaulding has been arrested, he will be booked into the Greene County Jail. Raccoon Valley Radio will bring you more information as it becomes official.