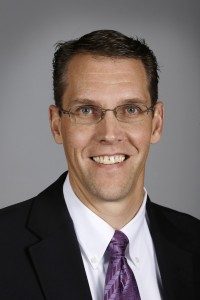 US Congressman Steve King appears to have a primary challenger ahead of the 2020 election.
Iowa State Senator Randy Feenstra of Hull is opening a federal campaign committee as a step toward his Republican nomination. He is the assistant majority leader in the senate and is currently serving his third term. He also chairs the Iowa Senate Ways and Means Committee. Feenstra will challenge King, who is serving his ninth term in the US House, after winning re-election by one of the narrowest of margins in 2018 over Democrat challenger JD Scholten with just over 50-percent of the vote.
In his campaign Twitter account, Feenstra says he's committed to securing the country's borders, balancing the federal budget, simplifying the tax system and giving support to job creators.