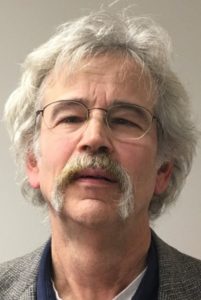 The Greene County Democratic Party is hosting a special event next month.
A Ground Hog Day Dinner and Fundraiser will be held on Saturday, February 2nd at the Jefferson Community Golf Course Rotary Room. The event will include a Niman Ranch pork entree prepared by Greene County High School students from the Ram Restaurant. The evening will also include a featured speaker, 2017 Pulitzer Prize winner in Editorial Writing and the editor of the Storm Lake Times, Art Cullen. He will talk about the 2018 midterm elections and his book, "Storm Lake: A Chronicle of Change, Resilience, and Hope from a Heartland Newspaper." There will be autographed copies available for purchase. It will wrap up with a silent auction with all proceeds to go toward the Greene County Democratic Party's 2020 campaign fund.
Seating is limited and tickets are available for purchase now. Contact fundraising chair Tori Riley for tickets at 386-3087.