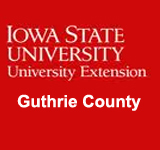 As another potential federal government shutdown is looming this Friday, Iowa farmers are still reeling from the impact the previous 35-day shutdown had on their operations.
Several U.S. Department of Agricultural (USDA) services were suspended during the shutdown, as well as the Farm Service Agency, who temporarily reopened for a few days to assist agricultural producers with farm loans and other tax services.
ISU Farm Management Specialist Tim Christensen comments on the effect of the lack of FSA and USDA services, "Well, I think a lot of people use FSA for some operating costs and some other loan programs and having that uncertainty of whether they're going to have that money available for the 2019 growing season obviously would put a lot of stress and pressure on the farmers. Not having the reports coming out changes the market in a way that a lot of large firms and commodity traders may even pull out of the market because they don't have the information or can't necessarily trust the information that's coming out. Because the tools they use to make their decisions are based on the reports that weren't coming out, so it obviously has affected the market and maybe put more uncertainty into the market which is not a good thing for any of us."
Christensen says it would be in all producers' best interests if the federal government avoids another shutdown. Congress has until Friday to reach a deal on border security before temporary government funding runs out.