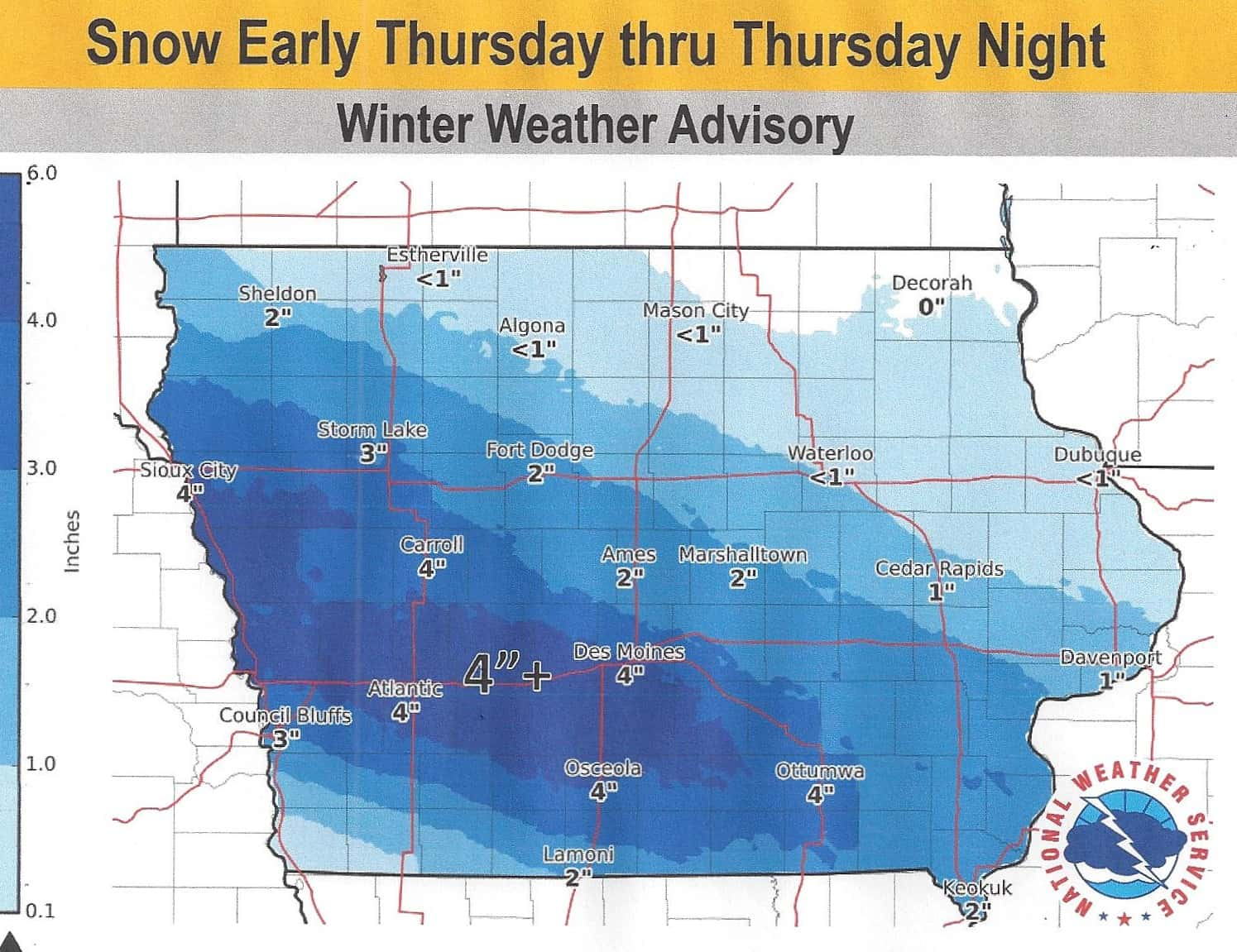 Snowfall is expected to return to the Raccoon Valley Radio listening area later tonight.
The National Weather Service has issued a Winter Weather Advisory for Greene, Dallas and Guthrie counties from midnight tonight through 6pm Thursday. Hazards with the advisory include several inches of snowfall overnight and into the morning hours Thursday. There may be a transitional period of freezing drizzle Thursday afternoon and into the evening. Greene County could see as much as four inches of snowfall, whereas Dallas and Guthrie counties could see even more so.
Road conditions and travel could be impacted by the possible hazards with the advisory. Listen to the Raccoon Valley Radio Network for the latest in winter weather related information.