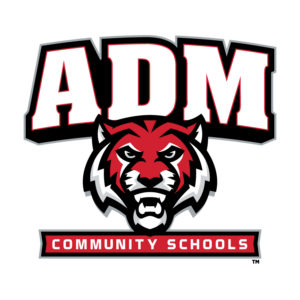 The Adel-DeSoto-Minburn School Board convened Monday evening in regular session.
The meeting began with a closed session to discuss the purchase of particular real estate. The big item during the regular meeting was the fiscal year 2020 budget. Superintendent Greg Dufoe said the Board got a presentation on the highlights of the budget, and then set a public hearing for its approval. "Our budget is driven positively by enrollment growth and some valuation increases, as well as a 2% Supplemental State Aid increase, which we were really anticipating a 1% increase. So with all those factors combined, we anticipate being able to keep our tax rate stable, which has been a Board area of emphasis over the last few years."
Dufoe said the tax levy rate for the coming fiscal year will be $18.55 per $1,000 of assessed value. The public hearing to present the budget will be held on April 8th during the regular School Board meeting. Other items approved during the recent meeting include: the sharing agreement with the City of Adel for the School Resource Officer; an amendment to the agreement with FRK Architecture for pre-bond support services on the proposed elementary school; a payment on existing bonds; E-rate projects; the selection of the negotiation team; and a contract with Phillips Flooring to refinish the high school gym floor.
Finally, the Board held discussion on a potential vacancy, with Board member Kelli Book moving out of the District this spring. The meeting concluded with the decision to add two days to the end of this school year to make up missed days due to weather. To learn more about the ADM School Board meeting, listen to today's Perry Fareway Let's Talk Dallas County program on air and at RaccoonValleyRadio.com.