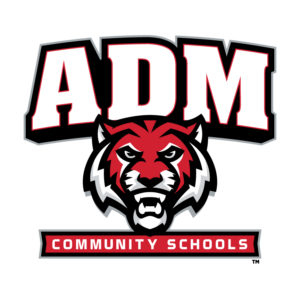 The Adel-DeSoto-Minburn School District is getting ready to present a bond referendum issue for a public vote, which would allocate money for a new elementary school in Adel.
Superintendent Greg Dufoe says the School Board has been working with FRK Architecture on designs and pre-bond work for the new building. The bond would be for $15.75 million, and the new school would house 2nd-4th graders. The pre-school, kindergarten, and 1st grade students would stay at the current Adel Elementary, while DeSoto Intermediate would take 5th and 6th graders. The plan the School Board arrived at was through an extensive facility master planning process, which included a committee, as well as several public meetings to get the input of the ADM community.
Dufoe feels confident that the proposed elementary building is the right path, and he thanks everyone who helped the District reach this point. "Well, our committee did a great job. It was a complicated process. (They) looked at a lot of different options, and I feel really comfortable that the recommendation that the committee gave to the Board, and one that the Board is interested in advancing, is a great next move for us as a district. It puts us in a position to deal with our growth and handle it in ways that are great for kids, and it puts us in the right scenario to what's that next step when we continue to grow. So I'm really excited."
The petition for the bond referendum will be presented for approval at the April School Board meeting, which Dufoe says will set up a June 25th special election. The District and FRK will form a "Vote Yes" committee between now and then, in order to educate the public on the necessity of the project. To learn more, click the link below to listen to the Perry Fareway Let's Talk Dallas County program with Dufoe.
https://www.raccoonvalleyradio.com/2019/03/14/lets-talk-dallas-county-3-14-2019-greg-dufoe/