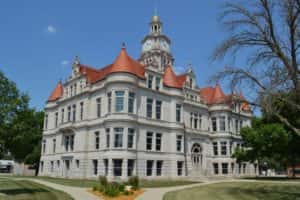 Dallas County has hired a new Human Resources Director, announcing this week that Beth Deardorff had accepted the job.
The hiring process took around two months, and there were over 20 individuals who applied. Deardorff was one of two finalists for the job, and was interviewed by the hiring committee in front of the Board of Supervisors two weeks ago. One week later, she was offered the job, though there were a few things both she and the County needed to take care of before the hiring became official. The County needed to run a thorough review and background check, while Deardorff needed time to inform her current employer, Doll Distribution. She had worked as the HR Director for the beverage distributor for several years prior to applying for the Dallas County job.
The position had been vacant since the resignation of former HR Director Erin Freeman on January 8th. Operations Director Rob Tietz has served as Interim Director since then. Deardorff's first official day on the job will be Monday, April 1st.