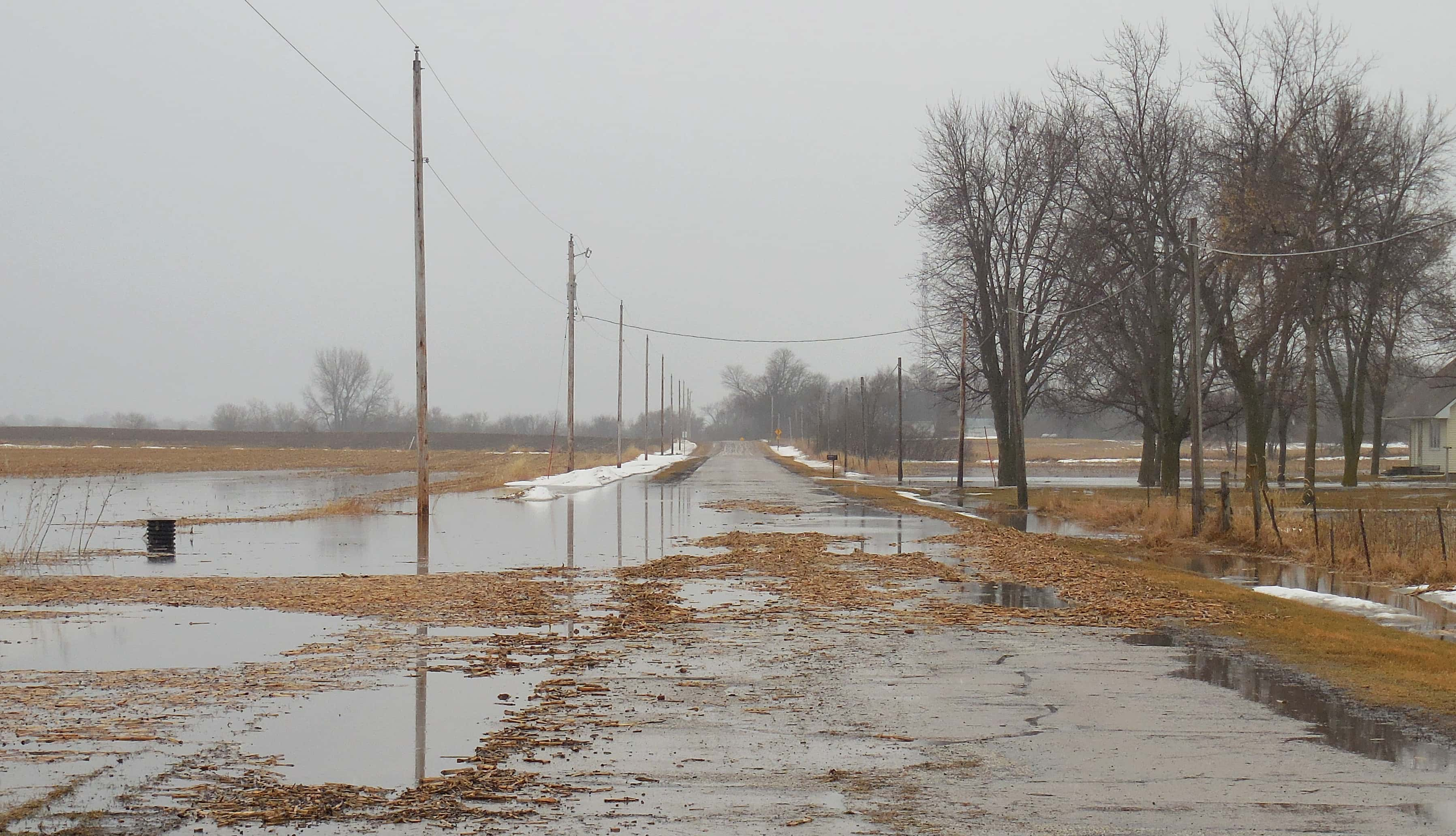 Flooding continues to be an issue in the Raccoon Valley Radio listening area.
Along with melting snow and rainfall, Weatherology Meteorologist Paul Trambley says another factor that has contributed to flooding and may still be a concern going into the weekend are ice dams.
"When you get these rapid thaws and you had a pretty good amount of ice cover still on the river, that ice breaks up obviously and you get some of those chucks to kind of congeal at certain points in the river and it basically forms a dam. And then you get this rapid raise in the river at one section and then the water kind of spreads out behind that dam over any low-lying areas. So those can happen without much warning at all."
Without much of a strong chance in the forecast for more rainfall this weekend, Trambley says cooler temperatures may help slow down the flooding issues.
"These colder temps move in and stop some of the rapid melting of what's left of the snow pack to alleviate the extra runoff that's already been inflicted on the river systems."
The National Weather Service is predicting the weekend daytime highs for the listening area to be in the mid to lower 40s and the overnight lows in the mid to higher 20s.