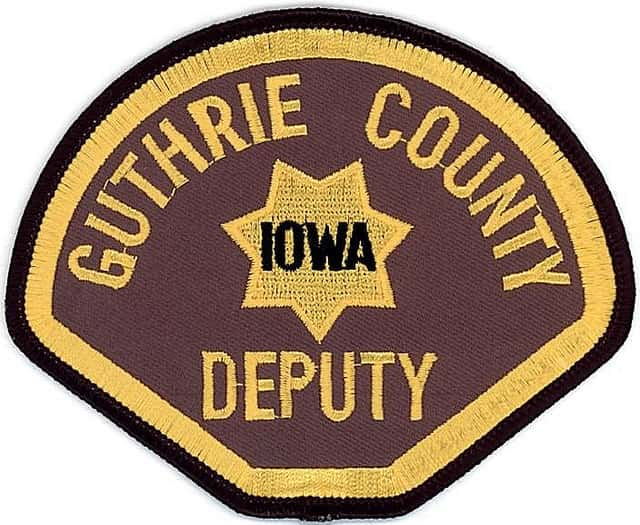 Two arrests have been made in connection to an attempted robbery incident in Jamaica from last August.
According to court documents, an investigation began on August 27th when the Guthrie County Sheriff's office responded to the incident at Tojo's Bar and Grill. The criminal complaint states 22-year-old Charles Andrew Onnen allegedly tried to rob the bar during the evening hours. Onnen was then seen fleeing the scene on foot and getting into a red Chevrolet Malibu. Security footage was obtained and confirmed that Onnen had gotten into the same vehicle during the time of the robbery.
Court documents show that during the investigation, Onnen was questioned and said that he was picked up earlier in the day by 23-year-old Joshuah Jay Blumberg and 21-year-old Whitney Jean Campbell-Perez, both of Coon Rapids, as he and Blumberg discussed a "place to hit." Onnen told investigators that Blumberg assisted in planning the robbery, and also gave him a handgun and a black jacket and cap. At some point after the attempted robbery, Onnen said Campbell-Perez drove the vehicle because Blumberg didn't have a license.
Following the investigation, Blumberg was charged with second degree robbery, a class C felony; and two counts of driving while barred, an aggravated misdemeanor. Campbell-Perez was charged with accessory after the fact, an aggravated misdemeanor. On Thursday, neighboring law enforcement agencies arrested Blumberg and Campbell-Perez before transporting them to the Guthrie County Sheriff's Office where they were both booked into the county jail. The court case is ongoing for Onnen.
Raccoon Valley Radio will bring you more information as it becomes official.