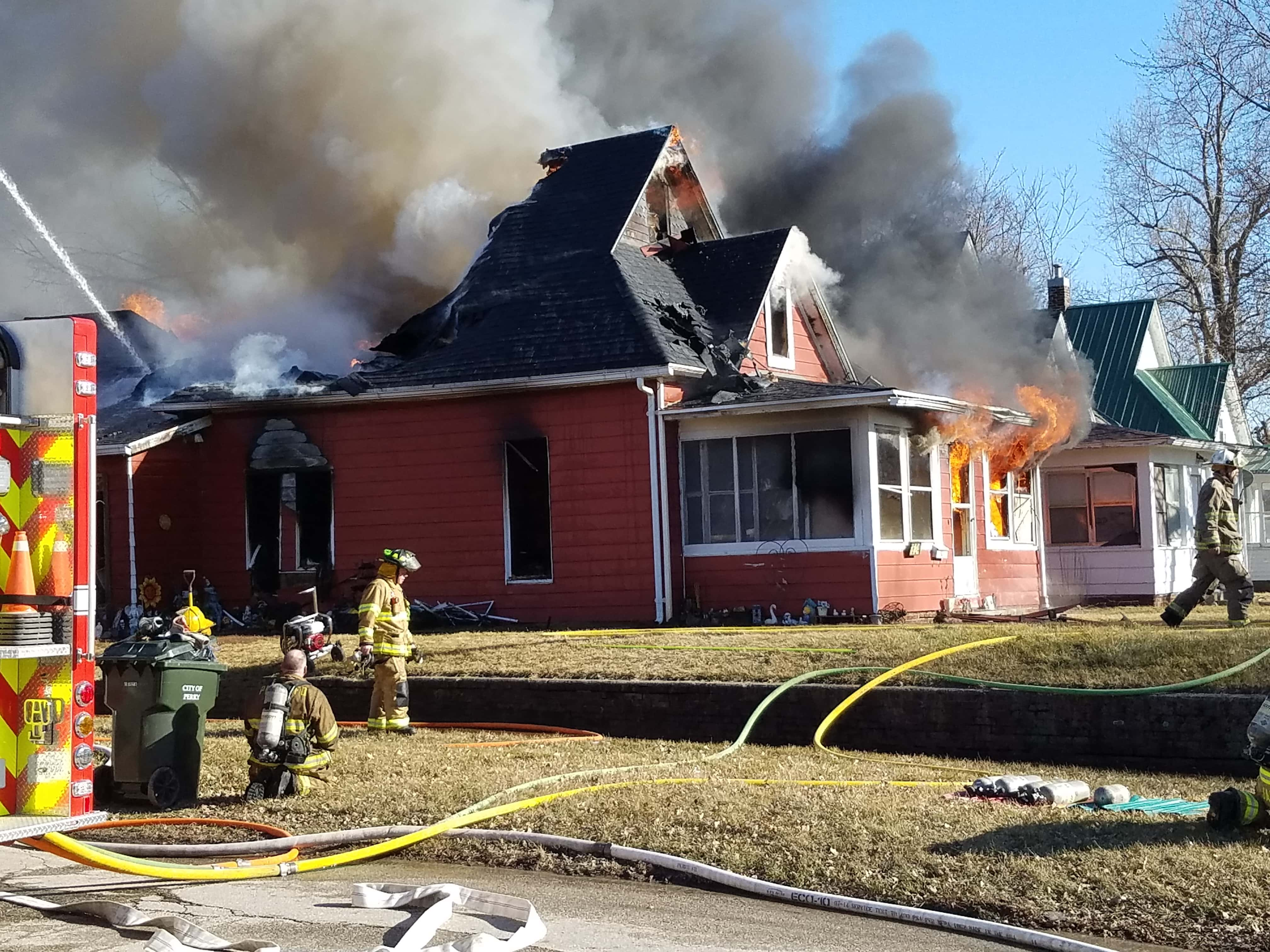 A fire at a house in Perry Thursday resulted in the structure being completely destroyed, though the Perry Fire Department was able to keep it from spreading.
At 4:09 p.m., emergency crews responded to 1624 6th Street, and upon arrival at 4:17, the house was beginning to be engulfed in flames. Assistant Fire Chief Brian Eiteman reported that the residents in the home at the time were able to escape unharmed. However, a family dog wasn't able to make it out. Firefighters attacked the blaze from several angles with different hoses, but the fire spread quickly and before long the roof was completely incinerated. The flames were finally extinguished and crews left the scene by 8:10 p.m. The intersection at 6th and Dewey Streets was closed to traffic during the incident.
The cause of the fire is currently under investigation. The neighboring houses didn't sustain any fire damage, but reported some smoke and water damage. The Perry Police Department, Dallas County Sheriff's Office, and Dallas County Emergency Medical Services assisted the Perry Fire Department at the scene. Raccoon Valley Radio will bring you more information as it becomes official.