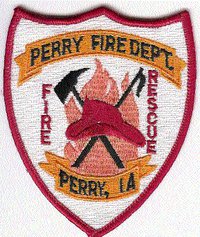 A fire at a Perry area business resulted in no injuries and destroyed one building.
Rippey Fire Chief Pete Johnson tells Raccoon Valley Radio he responded to the call of a structure fire at 33 327th Angus Avenue at 5:31pm Wednesday. Johnson says when he left the fire station he could see black smoke, and when he got on scene the main shop building of Dave Garreans Auto Salvage was fully engulfed in flames. He adds the Perry Fire Department was already on scene when he arrived. Johnson then called Grand Junction and Jefferson Fire departments for additional water and mutual aid.
The fire was contained to the one building, which was considered to be a total loss. Johnson says the fire started when spilled fuel from a hoisted car caught fire from a lit blowtorch that was being used to do work on the underside of the car. Johnson notes that the workers were able to get out of the building safely and no one else was hurt in the incident.
Fire crews were on scene for three hours. The Boone County Sheriff's office and the Boone County Hospital ambulance assisted at the scene.