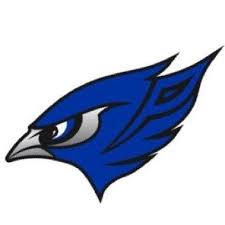 The Perry Bluejays placed 6th out of eight teams Thursday night in the running of the Cavanaugh Relays at Woodward Granger.  Des Moines Christian won the meet giving the Lions their 3rd outdoor title of the season. Perry picked up one first place honor on the night with Kaleb Olejniczak winning the 400 in a time of 53.5.  Hayden McFarland continued his strong running in the distance events with a 5th place finish in the 3200 in a time of 11.27.  Perry's top relay unit was the sprint medley placing second with Joseph Clark, Byron Melendrez, Kato Dougan Bryant Funez finishing in a time of 1:43.61.
The Perry Jayettes placed 4th finishing with 67 1/2 points.  Perry continued to score serious points in the field events.  For the second straight meet following her gold medal performance Tuesday, Rylynn Gilmore was the leader with a runner up finish in the discus and shot put.  Quinn Whiton secured her first gold medal of the season winning the long jump with a leap of 14-5.  Jaylene Karolus won both the 1500 and 3200 meter runs as well.  The Jayettes earned a 5th place finish in the 100 hurdles from freshman Peyton Tunink.
Complete official results can be found by clicking the link below.