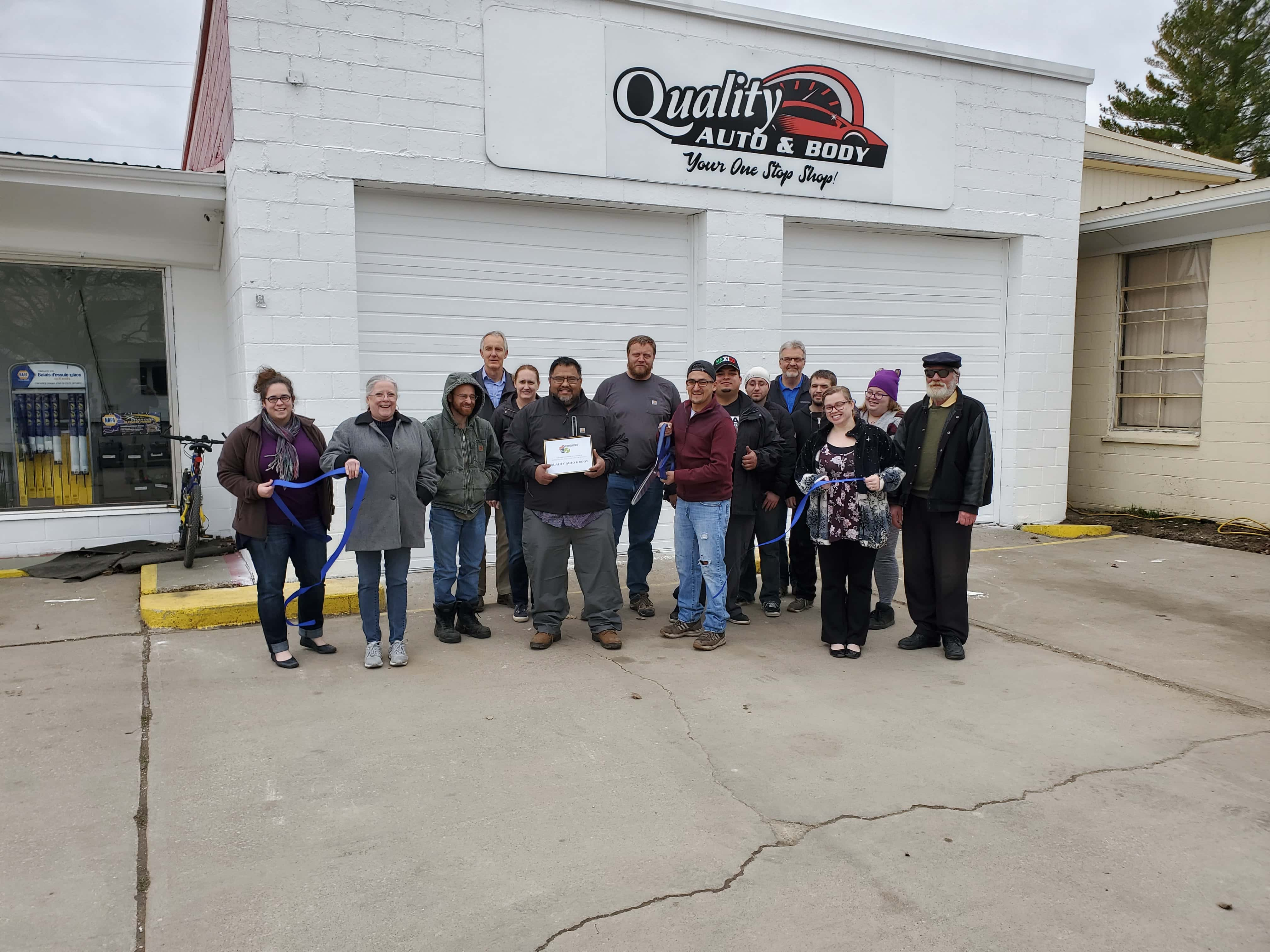 Yesterday was a busy day for the Perry Chamber of Commerce, as they hosted the monthly Chamber Coffee in the morning and a ribbon-cutting in the afternoon.
The Coffee event took attendees out of Perry for the first time, as it was hosted by Minburn Communications at their new office in Woodward. Marketing and Public Relations Manager Kristi Peterson gave a presentation on the history of the business, including the process of building their new facility. After that, a few other attendees talked briefly about some upcoming projects and events. In addition to the Chamber Coffee, Minburn Communications hosted an open house in the afternoon to show their new office to the public.
Meanwhile, the ribbon-cutting was held at 2 p.m. to welcome Quality Auto and Body, the newest automotive repair shop in Perry. The attendees braved the cold and wind to cut the ribbon outside the shop underneath their new sign, with owner Jeffry Fuentes doing the honors with the giant scissors. Everyone then went back inside where Fuentes talked about he and his co-owner's background and the brief history of the business. Attendees were then treated to free tacos.
As a reminder, there's another ribbon-cutting Monday from 4:30-5 p.m., this time for Minburn Communications to further celebrate their new office in Woodward.