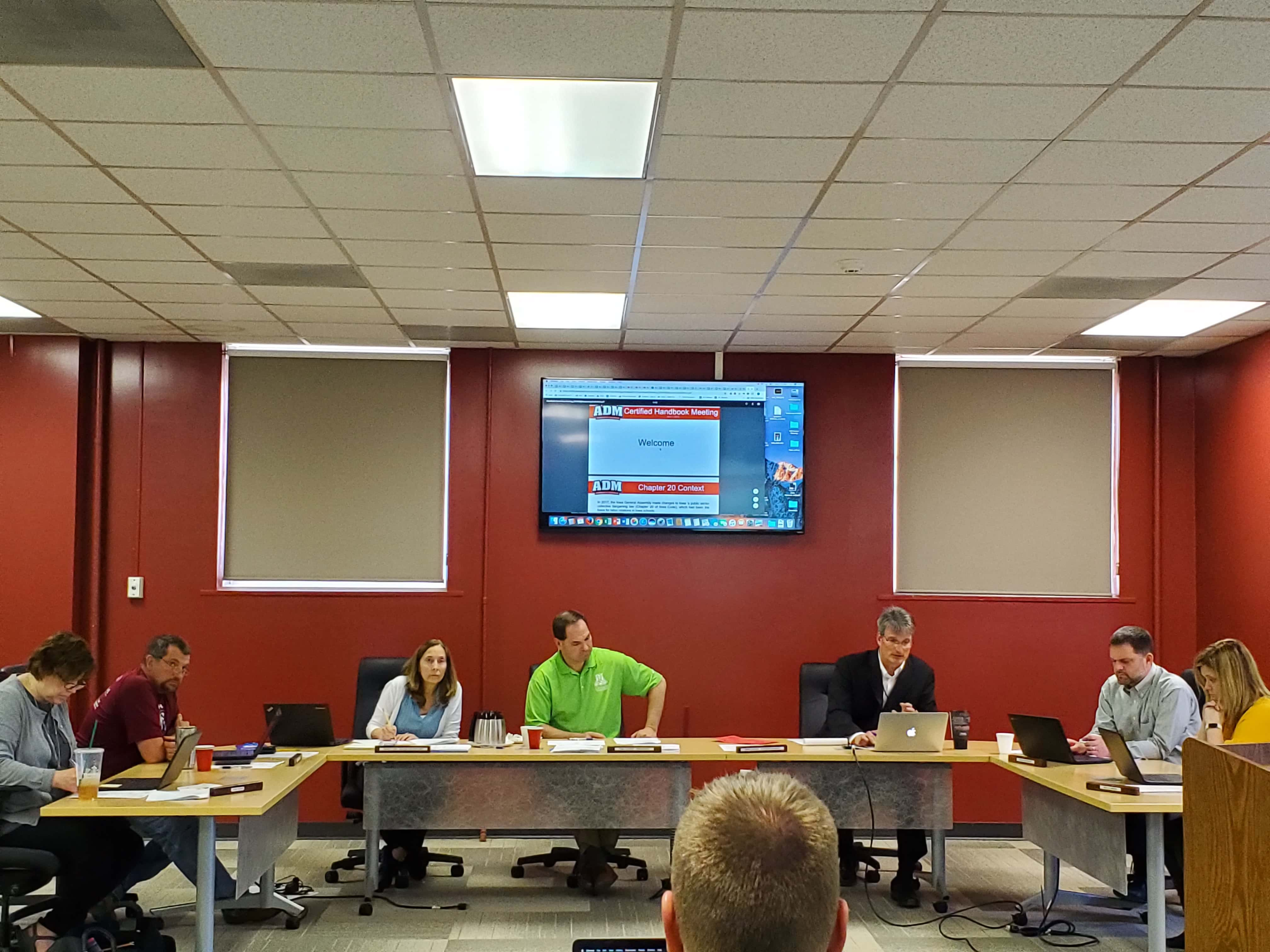 The Adel-DeSoto-Minburn School Board convened Monday evening in regular session.
The meeting began with the monthly Honoring Excellence presentation, which on this occasion was Karla Courtney, a DeSoto Intermediate Title I teacher. That was followed by the focus on learning portion of the meeting, which included an update on literacy efforts at ADM Middle School. The action items began with a resolution continuing the embargo on open enrollment into the District for the third straight year. Superintendent Greg Dufoe says the school will remain closed until there are enough buildings to accommodate the growing District.
Next, the Board approved the negotiated agreement with the ADM Education Association for salary and benefits for the next school year, which included a 2.99% increase in wages. They also approved new supplemental positions and the certified staff contracts. The last action items both involved Board member Kelli Book's resignation, as she has moved out of the District and can no longer serve. The Board accepted her resignation and then appointed Pat Steele to fill the vacancy. Dufoe said it was bittersweet saying goodbye to Book, but he feels Steele is up to the task. "We had a tremendous number of really quality people who were willing to fill the remainder of this appointment that runs until the November election. Pat was just simply a good choice by the Board's estimation due to his previous Board experience."
Steele will officially join the Board at their June meeting. He previously served as a School Board member for eight years, including two years as President. To learn more about the ADM School Board meeting, listen to today's Perry Fareway Let's Talk Dallas County program on air and at RaccoonValleyRadio.com.