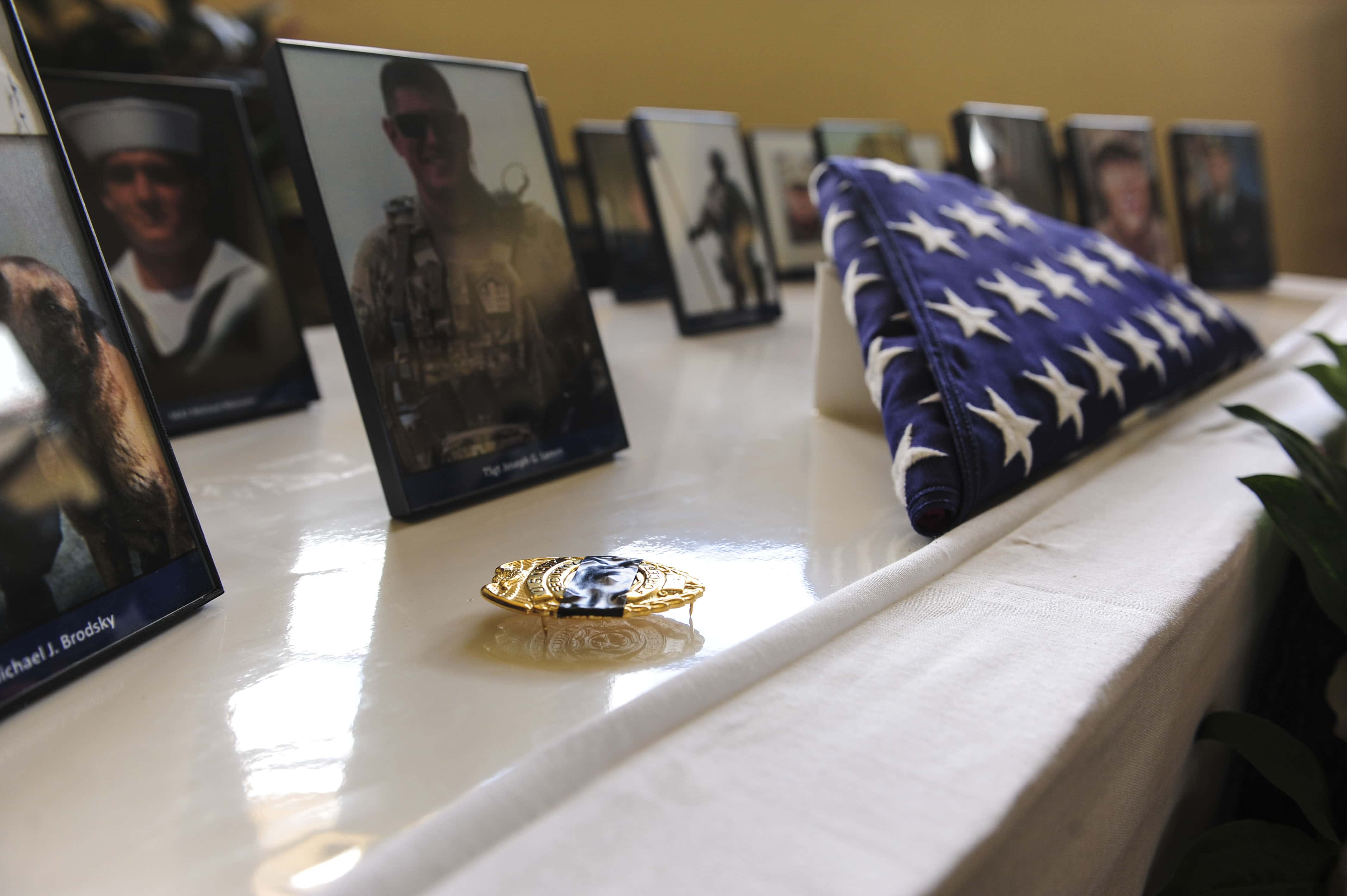 Photo courtesy of 15thwing.af.mil
As we continue to recognize National Police Week, today we also observe Peace Officers Memorial Day.
According to the Department of Public Safety, there have been 191 Iowa peace officers killed in the line of duty since 1868. Dallas County Sheriff Chad Leonard says the importance of Peace Officer Memorial Day centers around keeping the memory of the fallen alive. "I think it's important that the public can remember what these officers and first responders do for everybody, every single day of their lives. It's a career choice that they made, and it's a calling for most of us to go out and do these things. So I think it's the right thing to do, that people remember not only Iowa's fallen law enforcement officers, but nationwide. And we have to remember those things, because time goes by pretty quick, and memories are kind of short. So we need to have days like this so people can reflect on what these great folks did for us."
Historically, there have been two Dallas County officers who have lost their lives in the line of duty, including Minburn Town Marshal Virgil Untied in 1931 — who was shot five times by three men during a grocery store robbery — and West Des Moines Police Officer Shawn Miller in 2016 — who was hit by a car while on his motorcycle. Leonard also points out that 2016 was a particularly rough year for him and law enforcement in the County. Two Des Moines Police Officers, Susan Farrell and Carlos Puente-Morales, were killed by a drunk driver on Interstate 80 in Dallas County while on a transport. It was also the year that Urbandale Police Officer Justin Martin and Des Moines Police Officer Anthony Beminio were killed in ambush attacks, and the suspect was found in Dallas County.
Leonard reminds people he's spearheading the "Ride the Thin Blue Line" project on the Raccoon River Valley Trail adjacent to the new County Law Enforcement Center, which will serve as a memorial to all of Iowa's fallen officers. To learn more about the project, click the link below.