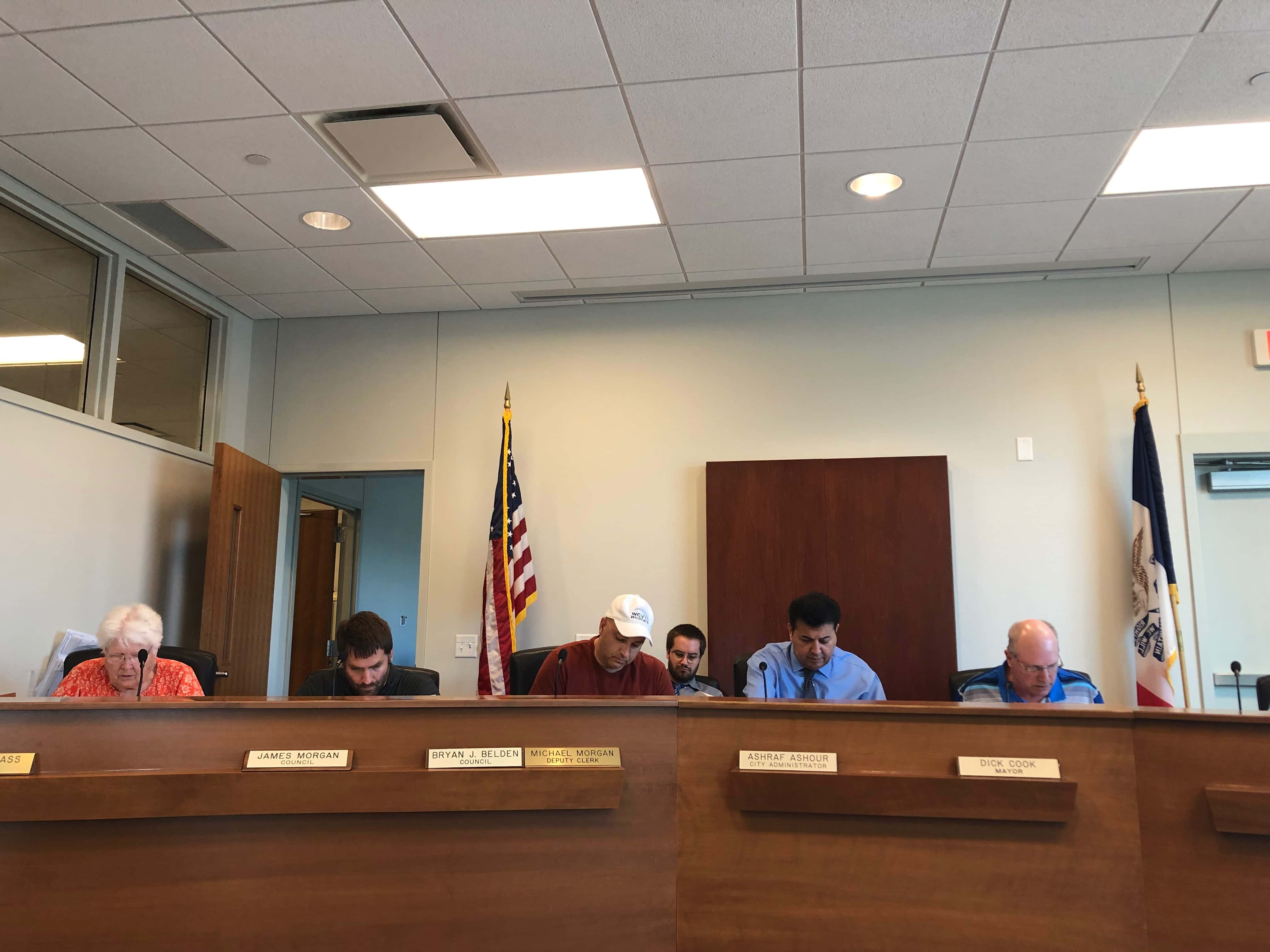 The Stuart City Council met in regular session Tuesday.
The meeting began with a public hearing for the fiscal year 2019 budget amendment. No comments were heard and the Council approved the resolution. Next, the Council approved a partial pay estimate no. 1 for work on Northeast Second Street lighting in the Wambold Housing Phase Two project. The Council also approved a proposed financial framework for the All Saints Housing Development from Northland Public Finance and approved a preliminary plat for the project, which is estimated to have 40 lots.
A site plan for a building replacement of the Casey's General Store was approved, and the Council approved a resolution for trustee and other agent agreements, citing UMB Bank's acquisition of Bankers Trust. The Council approved the first and second readings and waived the third for a RAGBRAI vendor permit ordinance, and approved moving forward with improvements for the pocket park including two picnic table purchases, a flag, and landscaping. The Council then discussed Schwinger Lawn Service's request to increase their contract by $9,390.53 per mowing season at Oak Grove Cemetery. Council member Theresa Glass was not in favor of the increase, citing grass clippings on headstones and alleged damage, "I don't think it's prudent to give more money for a job we're not satisfied with. No matter how much we like somebody, it's not prudent to pay more money for something that we're not already getting our money's worth out of."
The Council approved paying Schwinger an increase for half of their request for the rest of the season, with a commitment of the forming cemetery board to meet with Schwinger to reassess in 30 days. The Council also approved appointing Tasha Kurth to the historic preservation commission.