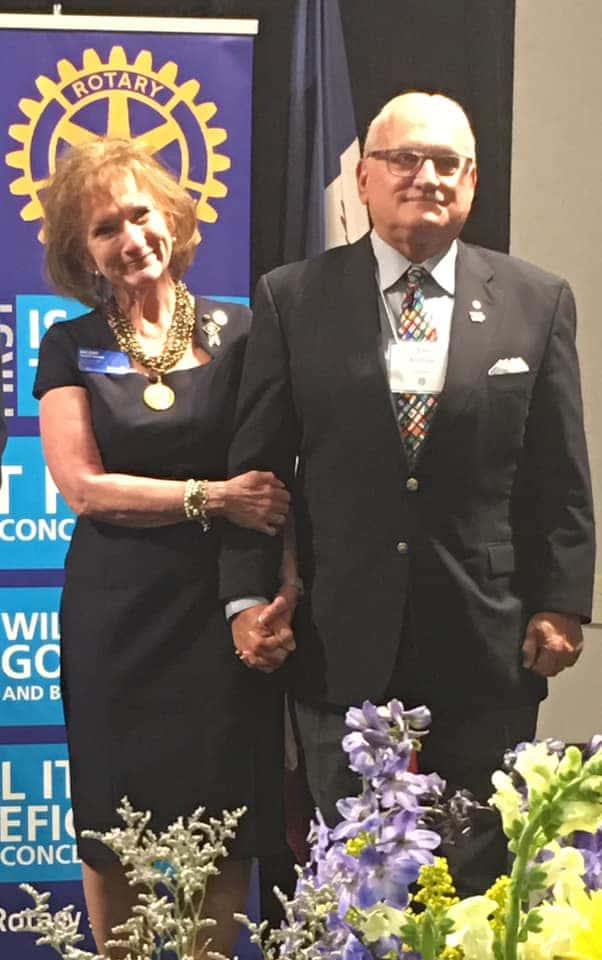 Photo courtesy of Jefferson Rotary
A Jefferson Rotarian was recently recognized for her volunteerism.
Jacque Andrew received the Service Above Self Award, which is the highest award that the Rotary International can give an individual. The award is for Rotarians that demonstrate exemplary humanitarian service, with an emphasis on personal volunteer efforts and active involvement in helping others through Rotary.
Andrew served as the Jefferson Rotary Club President in 1999, when she also earned the Governor's Volunteer Award for helping to relocate a refugee family to Jefferson from Albania. Other boards and organizations she's served on include being a founding member of the Greene County Community Foundation, the Leadership Iowa Board of Governors, the Iowa Public Television Foundation Board, the Iowa Women's Foundation, the Iowa National Heritage Foundation, and the Iowa 4-H Foundation. She currently serves on the Thomas Jefferson Gardens and the Greene County Early Learning Center boards. As for her Rotary service, she has been the District 6000 Governor, Zone Trainer and Chair of the North Central President Elect Training Seminars.
Andrew was the first woman to receive the award in the district and the first Jefferson Rotary member to be selected to receive it. She was one of 75 Rotarians in the country to be recognized with the award.