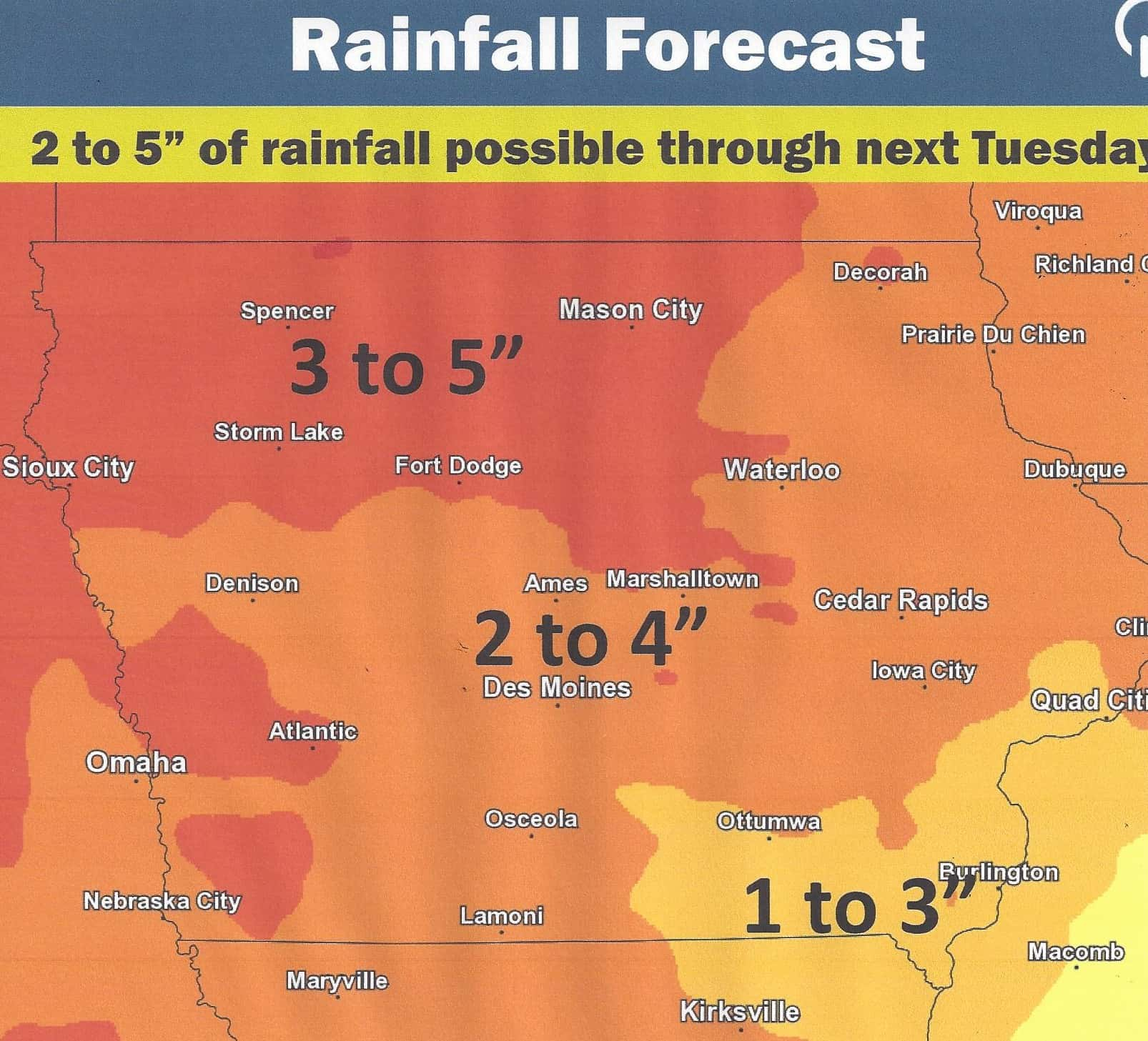 There is potential for severe weather in the Raccoon Valley Radio listening area for the next few days.
The National Weather Service has Greene, Dallas and Guthrie counties under a marginal risk for severe weather today. Storms are anticipated to begin after 5pm, with the main threats being up to golf ball sized hail, strong winds and possibly isolated tornadoes. Severe weather may increase for Friday with the same threats to be in effect for the primary coverage area. The National Weather Service is anticipating between two to four inches of rainfall through next Tuesday.
The one to count on for severe weather coverage is the Raccoon Valley Radio Network.