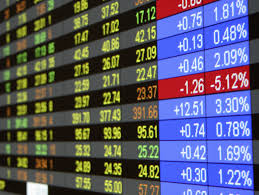 The recent news of the increased tariffs between the U.S. and China caused the stock market to react in a negative way.
Certified Financial Planner Tim Heisterkamp with Journey Financial in Jefferson says when President Donald Trump announced America's increased tariffs on Chinese goods from 10 to 25-percent, the Dow Jones Industrial Average dropped 562 points the week of May 3rd to the 10th. Then over the weekend, when China retaliated with increased tariffs on $60 billion worth of American goods, the Dow Jones dropped over 600 points this past Monday.
Heisterkamp notes there are three main reasons why these tariffs are in place. He says President Trump is trying to stop China from stealing America's intellectual property, China has too much state subsidies that are diluting the global market and China and other countries have cheaper labor to make products. However, he believes brighter days are ahead if an agreement can be reached with China.
"I do believe that the tariffs will drop and that will lower the price of goods for people. So I believe that will help the economy overall and I believe that will make the market rebound. And then we will really practice a freer trade system between not only our country and China but the rest of the countries. The U.S. has entered a lot of bilateral agreements with Japan, with Korea, and I think those are working out quite well. And I think as we get these figured out it will help trade between the countries much better."
Heisterkamp adds, since the initial drop off in the markets, they are slowly rebounding this week.