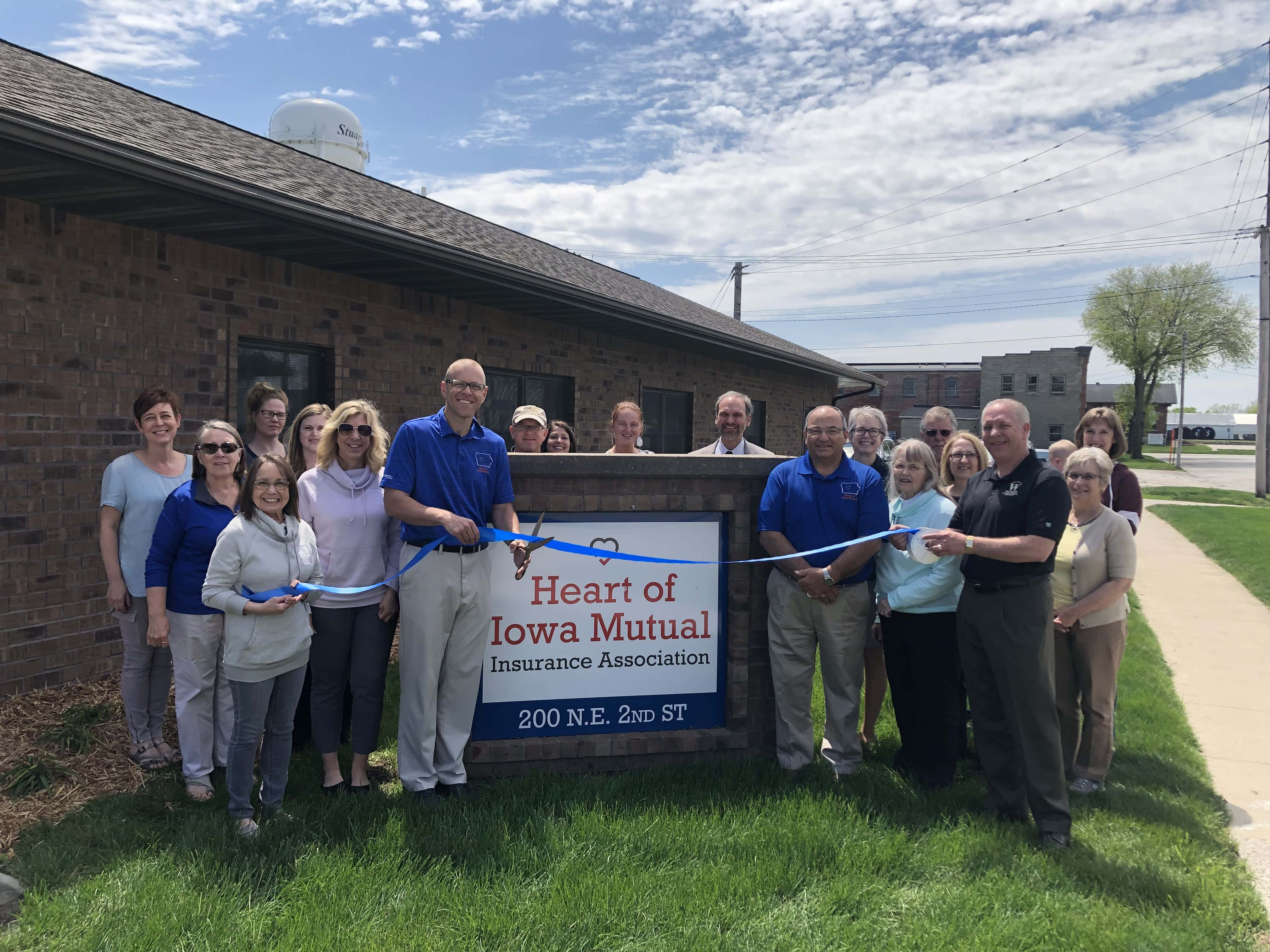 The Stuart Chamber of Commerce held a ribbon cutting for a recently merged company Wednesday afternoon.
Chamber members gathered at Heart of Iowa Mutual Insurance Association, located west of the Post Office in downtown Stuart. Heart of Iowa was formed from Patrons Mutual and Farmers Mutual Fire Insurance of Guthrie County last January, and both companies have been in business in Stuart since 1875.
Heart of Iowa Secretary and Treasurer Jim Chambers says the merger went even smoother than they hoped, and he shares why they held the ribbon cutting, "The Stuart Chamber is critically important for the future of Stuart and they do a fabulous job. I'm thrilled with the turnout that everyone comes out and is so supportive and that's greatly appreciated, but we want to let people know that we're here and that we're here to stay."
The Stuart Chamber is also hosting their monthly Community Coffee event tomorrow from 7-8 a.m. at Karl Chevrolet. The public is invited to hear updates from local businesses and meet new people.