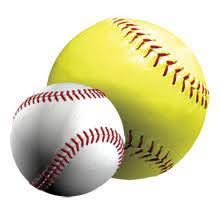 After a mostly dry weekend, the baseball and softball diamonds at ADM High School have had a couple days to begin drying out and un-saturing itself. Countless consecutive days of rain over the past couple of weeks led to sloppy fields, poor playing conditions, and lots of rescheduling.
The ADM Baseball and Softbal teams will be back in action tonight in Adel, when the Tigers host a Raccoon River Conference match-up with Winterset.
The #1 ranked ADM Softball team has been off since a Friday game in Perry, while the Baseball team played Friday in Perry, and Saturday in Coon Rapids.
Today starts a busy week for the Tigers Softball squad, as they'll be in action everyday this week, except Tuesday.
Looking ahead to action later this week, the Baseball team travels to Ogden on Wednesday, while the Softball team will host Carlisle in an RRC game in Adel, on Wednesday.
You can catch tonight's ADM Baseball game, on the air, play-by play on K107-9 and streaming online at raccoonvalleyradio.com. Pregame coverage tonight will begin at 7:00pm, with the first pitch getting tossed at 7:30pm.