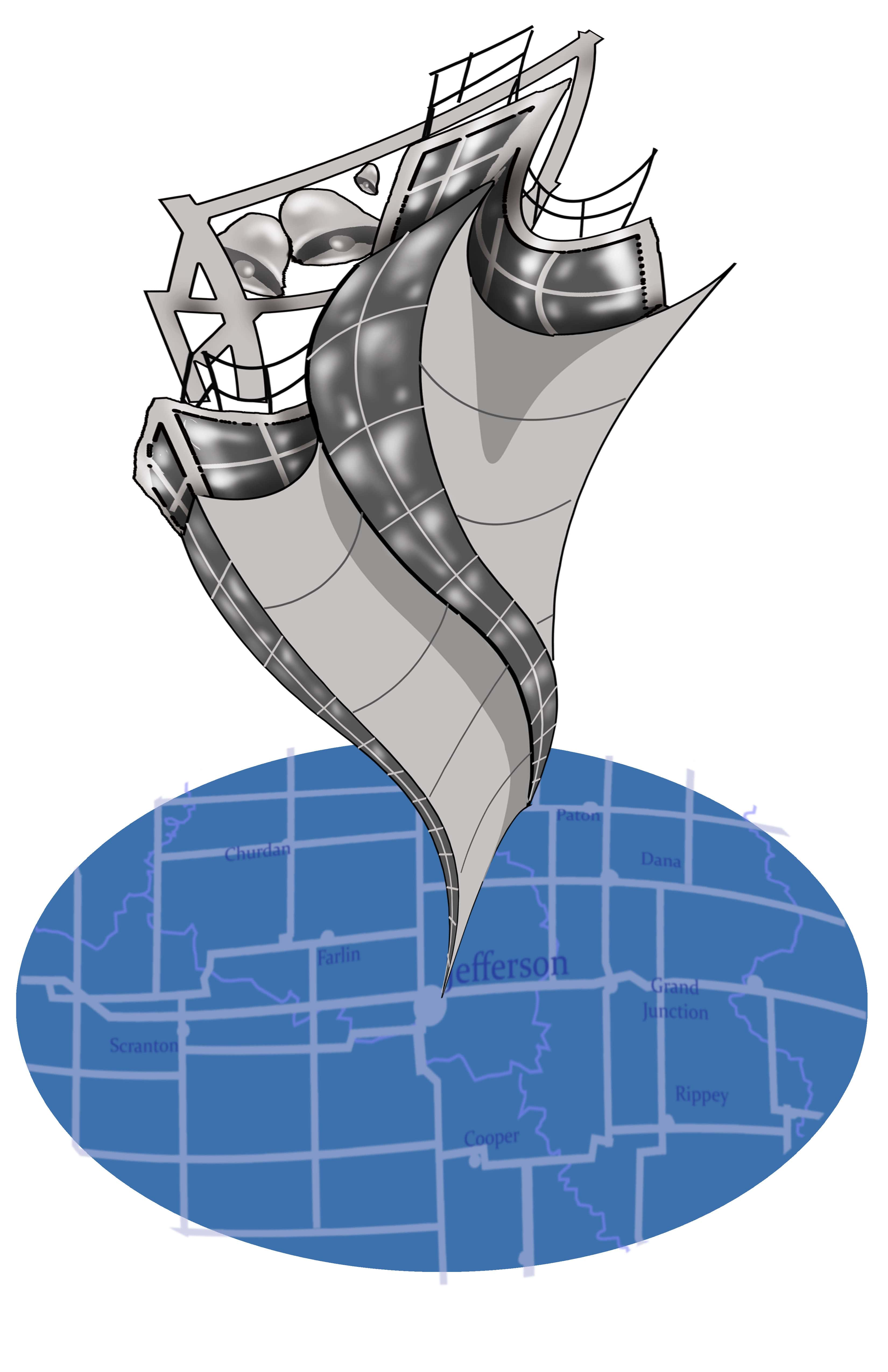 2019 Bell Tower Festival logo. Image courtesy of Pete Russell.
There's a full day of activities planned for Saturday for the 40th annual Bell Tower Festival.
It begins with the Jefferson Firefighter's Breakfast from 6-10am at the Fire Station. Following that is the Jefferson Parks and Recreation's Ding-Dong-Dash run/walk at 8, and the new "A Tune for Ten" event is from 9-11am. Bell Tower Festival Chair Pete Russell describes that new aspect.
"What it is, is you pay $10 and they will take you up to the keyboard and you can play a tune on the keyboard for the Bell Tower. So if you want to try your talents out, go there. It's a lot of fun. You get to see the behind-the-scenes of how the bells and stuff works."    
Other activities in the morning include the motorcycle poker run, the art show at the historical museum, the car shine and show, the Iowa History 101 Mobile Museum by the Thomas Jefferson Gardens and the parade, which starts at 11am. In the afternoon, the Isiserettes will perform and there will be a mascot competition with five different mascots. Additionally, the Champions Forever from America's Got Talent, Elite Tumbling and the Rhythm Room Dancers will conclude the entertainment lineup on the Plaza and Lincoln Way stages.
In the evening, there will be the Bill Riley Talent Show at 5pm, followed by a performance from America's Got Talent Season 8 Finalist Cami Bradley at 6:30. Taylor King will take the Plaza Stage at 7:15 and the Jay Clyde Band will round out the musical entertainment at 9. And don't forget, Raccoon Valley Radio's Big Red Radio will be broadcasting live today from 3 to 7pm and from 9am to 6pm tomorrow. For a full list of Saturday's activities, click the link below.