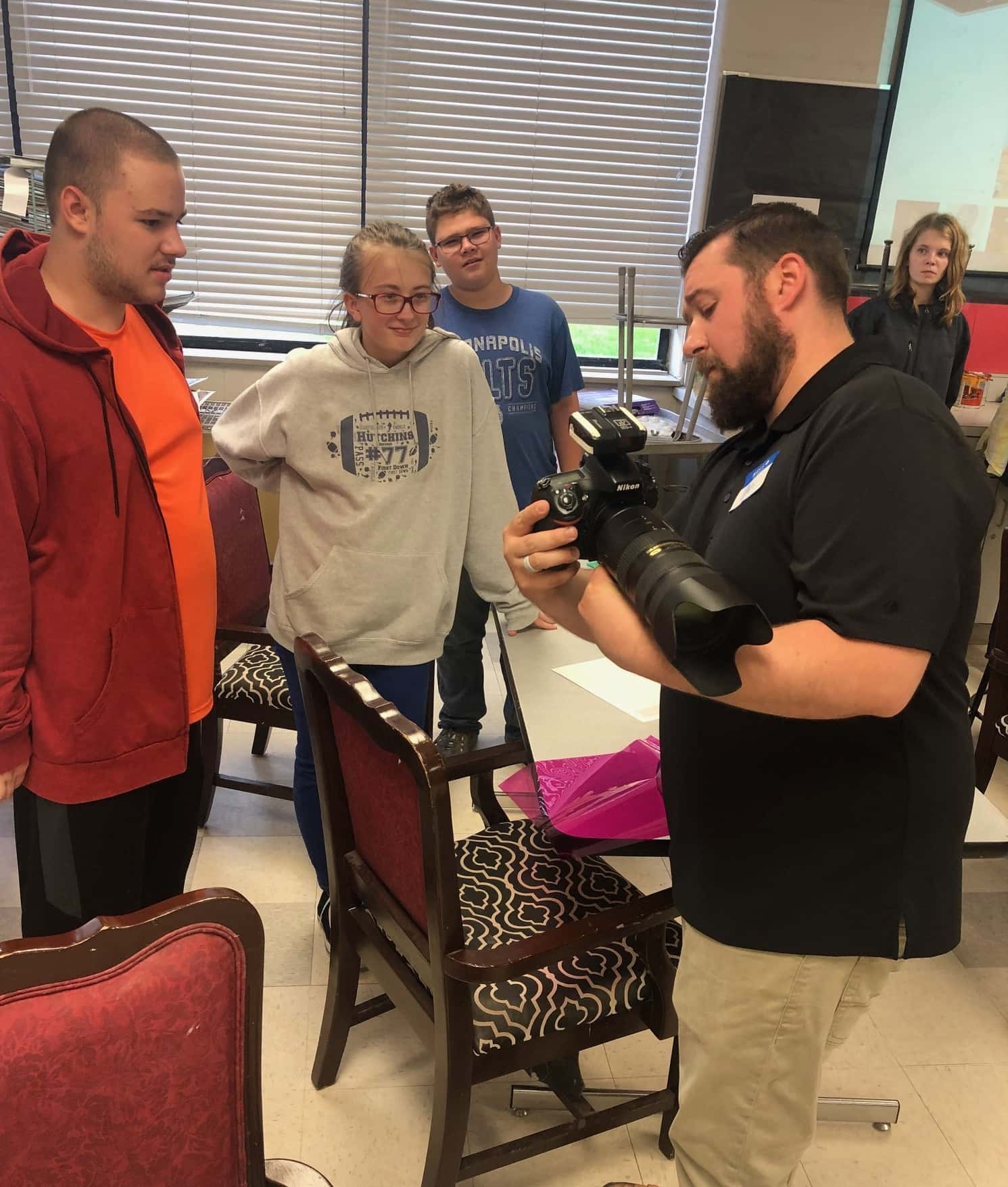 Dan Meythaler talking to students about photography. Photo courtesy of Greene Co Schools
Greene County High School students recently had an opportunity to engage with several careers to better prepare themselves for life after high school.
Students in 9th-11th grades were able to choose from 20 different sessions including: basic home repair, gardening, understanding insurance, personal finance, renting do's and don'ts, stress management through yoga, exercise tips, photography, self defense, taxes, locating important documents for work and travel, sewing, easy cooking, clothing and organization, human trafficking, citizen involvement, chiropractic care and healthy living, community volunteerism, basic construction, and personal safety.
Volunteers spoke to the students about those topics during the "adulting" time last week. The students then provided written feedback following the sessions, which were all positive. The high school staff thanks those volunteers for their time and expertise: Laurie Walker, Andrew Chapman, Kenna Marquardt, Bob Allen, Craig Marquardt, Chad Black, Simeon Lang, Bonnie Silbaugh, Tom Kennedy, Mary Pedersen, Phil Heisterkamp, Megan Carman, Thomas Laehn, Peg Raney, Scott Weber, Taylor Hardin, Katlynn Mechealsen, Margaret Saddoris, Dan Methayler, Maria Tasler, Cole Jackson, and Jeff Lamoureux.
If anyone would like to host another "adulting" session, contact the high school at 386-2188 and leave a message with Deb Marquardt, Kelley Gray, Luke Boyd, Allison Wenck, or Pat Heinrichs.