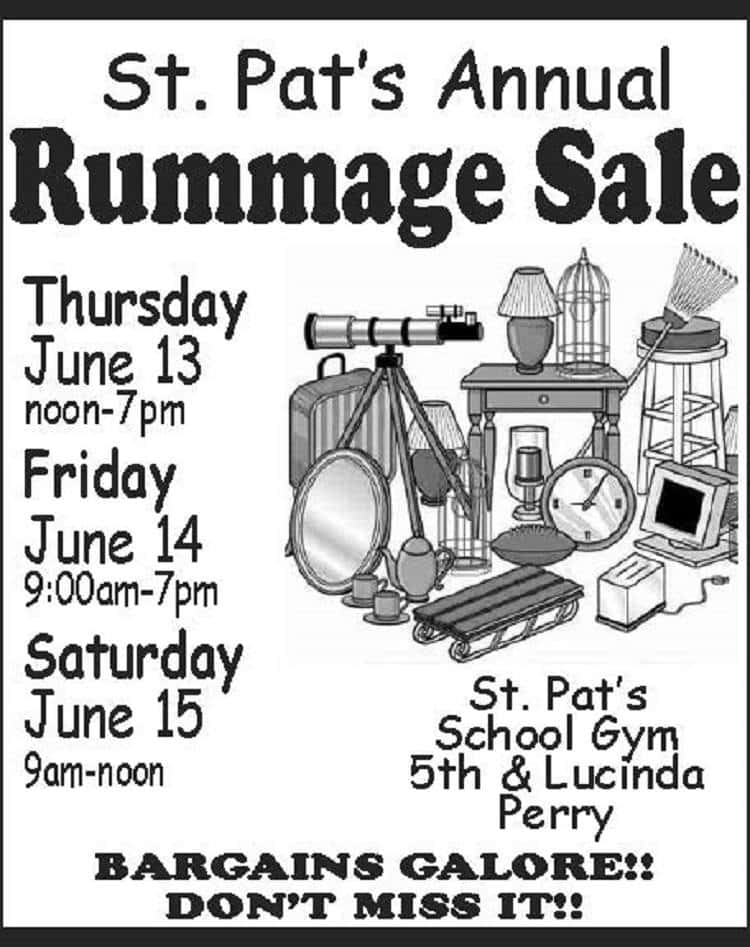 St. Patrick's Catholic School in Perry is getting set to offer their annual rummage sale, and the community is encouraged to check out the bargains and help the school's programming.
The sale will run this coming Thursday from noon – 7 p.m., Friday from 9 a.m. – 7 p.m., and Saturday from 9 a.m. – noon. There will be an assortment of items available, including household items, furnishings, and antiques. All are in good condition and at affordable prices. Proceeds from the sale will help support the extracurricular programs at the school throughout the year. The Rummage Sale will be held each day at the St. Pat's gym, and shoppers are reminded to enter through the 5th Street entrance on the west side of the building.
For more information, contact the school at 515-465-4186.