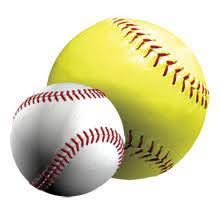 Top-ranked ADM Softball will start a two week stretch today, that will have the Tigers playing in all but two but the next 14 days.
Minus Sunday, ADM will be in action each day this week.
Over the weekend, ADM hosted a 2-day tournament in Adel with three other teams in addition to the Tigers.  The Tigers did drop their first game of the year, over the weekend.  ADM split two games with Ankeny Centennial, losing 2-1, and winning 4-3.
Today, along with the Baseball team, ADM will travel to Ballard of Huxley tonight, followed by two home games in a row in Adel.  On Tuesday, ADM will host Greene County, and Wednesday, the Tigers get the Bluejays of Perry.
On Thursday, ADM will travel to Carlisle, who the Tigers played last week in Adel.  ADM is ranked #1 in Class 4A, and Carlisle is ranked #2 in Class 4A.  The Tigers trailed 5-0 in that game with Carlisle, before rallying and knotting the score at 5-5 in the bottom of the 7th inning.  ADM eventually won in the bottom of the 11th on a two-run, walk off home run from, Junior, ace pitcher, Abbie Hlas.
The Tigers will also be in action on Friday and Saturday for a weekend tournament in Roland with 11 other schools making the trip to Roland-Story.
Tonight's game at Ballard will start at 7:00pm.